Continuing Education
Session #1
PubMed Clinics of North America: A Problem-based Approach to PubMed Searching
November 2, Resurrection Medical Center map
4 CE Contact Hours
The instructor recommends bringing a laptop to class.

The workshop will focus on a problem-based approach in learning to search the PubMed database. Through case studies, group exercises and hands-on practice, participants will become more efficient PubMed searchers. The class is geared for intermediate and advanced PubMed searchers.
Objectives

Participants will be able to

Search PubMed to locate citations on author, subject or keyword, and institutional searches;
Create a search strategy using the strengths of the database;
Apply MeSH headings to enhance a search;
Use My NCBI to create collections and save searches;
Become familiar with available tools to update their skills and for lifelong learning.
Holly Ann Burt serves as the Outreach and Exhibits Coordinator for the National Network of Libraries of Medicine Greater Midwest Region (GMR), an educational and outreach brand of the National Library of Medline (NLM). She has been part of the GMR since 2005 and as part of her duties, She teaches courses both in-person and online on the NLM databases including PubMed and TOXNET.
Her research focuses on librarian involvement in patient safety and she is moving into the areas of emergency preparedness and eScience and eResearch.
---
Session #2
Discover Government Provided Health Resources
November 2, Resurrection Medical Center map
3 hour class, MLA credit in progress
This session moves beyond PubMed, to focus on additional content, searching, retrieval and delivery of useful information provided by the U.S. government and international agencies. Together we will explore tools provided by the government that use health communication strategies and health information technology to improve population health outcomes and health care quality, and to achieve health equity. Resources will include where to get current research, grant opportunities, statistical sources, reference tools, information for patients and much more. Please bring a wifi enabled device (laptop, ipad, etc.) for hands-on discovery.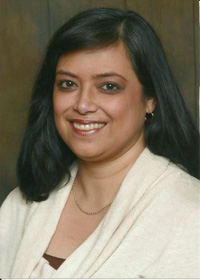 Jocelyn Tipton, earned her MLS in 1994 from the University of Maryland, College Park and has been a government information librarian ever since. She has worked at Johns Hopkins University and Yale University and is currently Head of Reference and Government Information Librarian at Eastern Illinois University. She is serving her second term on the Illinois Government Documents Council. Her interests include finding ways to promote the use of government information and library resources to new audiences. She is a frequent speaker on government information topics, including presentations at the Illinois Library Association, Reaching Forward, and On the Front Lines conferences.
Open Access and Scholarly Communication
November 2, Resurrection Medical Center
1 hour class, non-credit course
In the late 1990s and early 2000s two trends – significant cost increases of electronic journals and greatly increased access to the Web – led to the Open Access movement. Open Access provides access to materials that are free from cost- and permissions-barriers. This session provides an introduction to Open Access and Scholarly Communication in the context of institutional repositories, and will include a practitioner perspective of the creation and management of an institutional repository, as well as touching on issues of licensing, permissions, copyright, and document formats.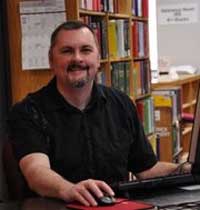 Todd Bruns has been a librarian since earning his MLS in 2005 from the University of Wisconsin-Madison. He has worked at the University of Wisconsin-Madison and is currently the Institutional Repository Librarian at Eastern Illinois University, where he has implemented the creation of The Keep, the EIU institutional repository. Mr. Bruns recently completed a Master of Science in Technology and is publishing a peer-reviewed article in an upcoming issue of Quality Progress. He has given numerous presentations on electronic resource management, open access/scholarly communication, and quality management in libraries.