communicate/advocate
Keynote
November 14, 2014 at the conference hotel.
R-E-S-P-E-C-T: effectively communicating the value of info pros
Words like information and research no longer connote the high level of value that libraries and librarians provide to their clients and organization. Info pros often describe themselves in terms of their activities—online research, say, or metadata development—rather than talking about the impact their work has on their clients. In her keynote, Mary Ellen Bates will look at how to effectively and memorably communicate the strategic value that info pros provide, and will describe specific approaches for talking about results rather than activity.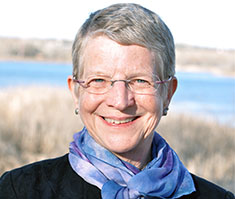 Mary Ellen Bates is the principal of Bates Information Services (BatesInfo.com), providing business research and analysis to business professionals. She also offers strategic business coaching to new and long-time entrepreneurs, and consulting services to the information industry. She is the author of seven books, most recently The Reluctant Entrepreneur: Making a Living Doing What you Love (Niwot Press, 2014), and innumerable articles on the information industry. She received her MLS from the University of California Berkeley, and worked in special libraries for over a decade before starting her business in 1991. She, her spouse and her dogs live in the boondocks of Colorado.