This site lists HSLI members that have passed on. We are limited in posting memorials by the information we receive about our members.
Pat Grundke
Pat Grundke served as the La Grange Hospital Medical Librarian for 35 years. She was the President of HSLI for 1986-1987. Full obituary in the Chicago Tribune.
Beth Robb
Beth spent 40 years as a medical librarian. In 2017, she self-published a novel, A Life Rebuilt, about Swedish immigrants in Chicago at the turn of the 20th century. Beth died on the morning on 1/27/20 surrounded by her two sons and husband at her home in Chicago.
Mary Ellen Reiter
Mary Ellen Reiter, former Electronic Services Librarian, Advocate Lutheran General Hospital, Park Ridge, passed away on February 19, 2020. She served the physicians, researchers, and staff of Advocate for over 25 years and served the profession on several vendor advisory boards. She fought cancer for the last two years with strength and courage.
Her brother noted on Facebook that she enjoyed "photography, cats, beer, Brett "the Hitman" Hart, American Gladiators, History and Genealogy, Harry Bingham and Kate Atkinson novels, Brian Dennehy, Burt Lancaster, Jesus Christ Superstar, Robert Reich, the Bears, the Fighting Illini, Foreign and Art House Cinema, Planned Parenthood, BBC Mystery Shows, Elvis Costello, Mumford and Sons, Billie Holiday and Pete Townsend." I would also note she loved her hyperextended family greatly, took her work seriously, and enjoyed traveling, the environment, and long walks in Evanston. She is gone too soon and will be missed.
Gail Lahti
July 2016
Gail was a graduate of Western and Northern Illinois universities. After earning her Masters degree in Library Science, she worked as the medical librarian at Palos Community Hospital in Palos Heights for over 30 years.
She was active in Medical Library organizations such as the Medical Library Association and the Health Science Librarians of Illinois. Gail, as a long time member of HSLI, served as treasurer and as President for 1993-94.
She was an avid traveler, needle-worker, and enjoyed membership in her local book club.
Her full obituary can be viewed at http://www.legacy.com/obituaries/chicagotribune/obituary.aspx?pid=180538649#sthash.tSOHl6MX.dpf
Michael Wallace Wold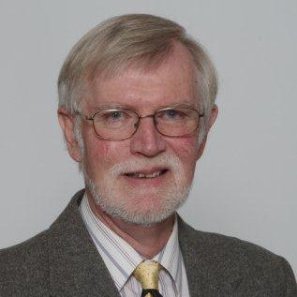 October 23, 2015
Michael was born Nov. 15, 1952, in Postville, Iowa. He received his bachelor's degree and teaching certificate from the University of Northern Iowa. He then received his master's degree in library science from the University of Illinois in Champaign-Urbana.
He worked in the medical library of the Burlington Medical Center for five years and later at Galesburg Cottage Hospital and OSF St. Mary Medical Center for 26 years.
Michael was a long time member of the Health Science Librarians of Illinois. He served many years as the Chair and later Co-chair of the Legislative Committee. He was HSLI President for 1989-90.
Michael personified the cultured professional, both in his library work and as a collector of stamps and first editions.
His full obituary can be viewed at http://obituaries.galesburg.com/obituaries/register-mail/obituary.aspx?pid=176213201
Nancy Stump
December 14, 2004
Nancy Stump was an active member of HSLI and served in several roles, including HSLI President from 1990-1993. She is remembered for many things, especially her fun and efficient meetings. Nancy is fondly remembered as a colleague, clown, friend and animal lover.
Syed Maghrabi
Jul 29, 2000
Syed Maghrabi from Louis Weiss Memorial Hospital in Chicago passed away on July 29, 2000. Most of us will remember Syed as the courtly, generous professional always willing to lend a hand.
~Nina Pals
The time I had with Syed as my mentor [for the Metropolitan Consortium] was very precious. Although he was in great pain, he still had time to mentor me and guide me as to my duties and responsibilities for the Consortium. He was a great man. At his memorial service at Weiss Memorial, the auditorium was filled with physicians, residents and other health care professionals. There were many memorials made an attestation to his warmth and giving personality. He will be sorely missed.
~Helene Gottesmann, St. Francis Hospital Medical Library, Evanston, IL
Syed received the Pride Handelman Award from Weiss Hospital in 1995, which was a source of great pride and satisfaction to him. He will be missed.
~Laura Mueller Shriners