Continuing Education
PubMed for Experts (4 hours)
October 21, 8:00am-noon
LIMIT 20 PARTICIPANTS
To participate in this hands-on class, registrants must bring a laptop computer equipped with a wireless card or wireless adapter.
Designed as an advanced class for experienced MEDLINE searchers, this hands-on class will highlight advanced PubMed techniques that can be used to conduct comprehensive searches. We will also take an in-depth look at MeSH indexing, review tools to update searching skills, and use the latest My NCBI options to build search strategies. Attendees are encouraged to contribute past and present difficult searches to discuss with the class.
Holly Ann Burt, MLIS, MDiv, is the Outreach and Exhibits Coordinator and Ohio State Contact Librarian for the National Network of Libraries, Greater Midwest Region (NN/LM-GMR). Holly teaches NN/LM and Medical Library Association (MLA) classes, as well as creating and making publicly available materials on PubMed, Patient Safety, Public Health, Emergency Preparedness, and TOXNET. She exhibits National Library of Medicine products and services at national and regional conferences, manages several sections of the GMR website and is a member of the MLA Public Health/Health Administration section. Prior to joining the GMR, Holly worked as the Information Resources Manager for the National Patient Safety Foundation. She received her MLIS from Dominican University and worked as a volunteer map cataloger for the Newberry Library. Her interests include in teaching, science, cats, maps, and music.
Knowledge Sharing: An Expanded Role for Librarians--An Added Value for the Organization
October 21, 8:00am-noon
This interactive session will provide a foundational exploration into the role of librarians in knowledge sharing. It will draw from industries outside of healthcare librarianship to advocate a human, not technology-focused, approach to knowledge management as an innovation for librarians who seek to expand their role in the acute care environment. Strategies and activities that can enable the librarian to start or contribute to human-centered tacit knowledge sharing efforts will be discussed. This session is drawn from the forthcoming chapter on the subject by the presenter in The Medical Library Association Guide to Managing Health Care Libraries, Second Edition. (ISBN: 978-1-55570-734-7) due to be published in early 2011.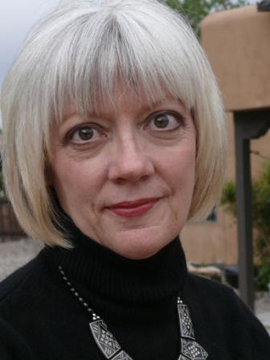 Lorri Zipperer, Cybrarian is the principal at Zipperer Project Management, in Albuquerque, NM. Lorri has been in the information field for over two decades, over half of which have been focused on health care. Lorri's knowledge management efforts focus on bringing multidisciplinary teams together to explore and enable effective knowledge transfer. She has participated in research to explore the process of knowledge sharing both at the bedside and with clinical teams. In 2007 and 2009, she was funded by regional offices of the National Network of Libraries of medicine to work with her colleagues in acute care environments to facilitate avenues for implementation of knowledge sharing initiatives. In 2008, Ms Zipperer worked with the WHO Patient Safety to envision an effective knowledge sharing role for that organization. In addition, Ms Zipperer has recently contributed chapters on knowledge sharing work for medical librarians and systems thinking as a strategic development approach to a core library management publications both scheduled for publication in 2011.
Health Issues in the Headlines: Learning to read Between the Lines (4 hours)
October 21, 1:00pm-4:00pm
Often the first place that patrons hear about health issues is the media. This interactive course will introduce participants to the world of heath reporting. Participants will learn how health is reported in the news as well as how to evaluate the accuracy and validity of science and health stories.

Participants will be able to:
Describe the environment of medical reporting
Gain a deeper level of knowledge of the origins of health news stories
Gain an understanding of the responsibilities of scientists in conducting and describing their research to the public
Know how to critically evaluate health news stories and the reports on which they are based.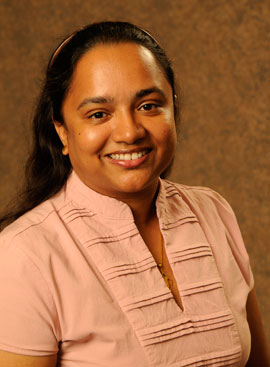 Samanthi Hewakapuge has been with the NN/LM Greater Midwest Region (GMR) since the Spring of 2008. She is responsible for coordinating the consumer health program within the GMR's 10 state region, including developing instructional materials, training librarians to provide consumer health information services, and promoting NLM's consumer health resources. She also oversees consumer health subcontracts awarded to libraries and community-based organizations. Prior to joining the GMR she was the Health Sciences & Outreach Librarian at Ohio University and the Outreach Information Specialist for the College of Pharmacy at the University of Arizona. Samanthi earned her Library Science degree from the University of Arizona in 2003. Samanthi holds a second masters degree from Ohio University in Communication and Development Studies (2001).
Building an Electronic Collection (4 hours)
October 21, 1:00pm-4:00pm
This course will cover planning for an electronic library collection, developing a collection development plan for the electronic library, evaluating electronic resources using evidence-based resources, and some of the basics of accessing electronic resources. The class includes a needs assessment as a step in planning for collection development, the need for a written collection development document, parts of a collection development document (i.e. what should be in there). We will show some examples of collection development policies, some of the technology to consider for access to an electronic collection, then future developments in collection development. We will review the process of the developed of a collection from scratch of a new nursing program and a library transitioning from a print to an electronic journal collection. Particularly emphasis will be to help folks (now that we no longer have the Brandon Hill list journal titles to follow) to use some of the evidence based resources out there like the journal studies that NAHRS has been doing and discuss actual evidence to back up collection development decisions. Lecture and discussion will be the primary learning methods for this 4 hour class.

Joy Kennedy is a solo librarian at Northwest Community Hospital in the Chicago area, a Magnet designated hospital.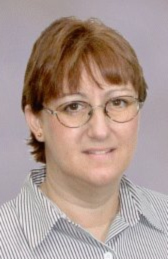 Pamela Sherwill-Navarro is a nursing student and librarian for Remington College in Orlando. She is a former hospital librarian, and College of Nursing Librarian at the University of Florida.