Continuing Education
Thursday, October 29, Morning Sessions
Super Searcher
Thursday, October 29, 7:45 a.m. - 11:45 a.m. (4 contact hours)
Meeting Room: SIUSM Calhoun computer room 327 W. Calhoun, Springfield, IL
10 minimum and 20 maximum participants

Directions
Map to SIUSM campus
Driving directions to Southern Illinois University School of Medicine - Springfield Campus
Campus Map Parking Map


This hands-on course focuses on the advanced search features of web search engines and the cutting edge of searching. Participants will use various search engines, compare the features and utility of each and develop search strategies that will increase the precision and scope of their searching. The students will have discussions and complete exercises as a part of the class. The class includes: discussions of web search engines, indexes and hybrids of the two, commercialism and how it influences searching, finding current events information with search engines, specialized databases for special needs and topics suggested by the participants.
Max Anderson earned his MLIS in 1999 from Florida State University. He is a well-known speaker, and has presented at various conferences. In the spring of 2008, Max joined the National Network of Libraries of Medicine - Greater Midwest Region as the Technology Coordinator. He consults with member institutions on emerging technologies, speaks at regional meetings, creates classes on the use of various technologies for health sciences libraries and is the state contact for Wisconsin and Indiana.






Evidence-based Public Health
Thursday, October 29, 8:00 a.m. - Noon (4 contact hours)

The goal of the course is to introduce the basic concepts and tools of Evidence Based Public Health (EBPH), as well as the methods for finding and evaluating Public Health information. Attention is drawn to the paradigm shift from individual to population-based public health nursing, finding and creating evidence in public health, resources in public health, and critically appraising the literature. Tools available to facilitate the EBPH process will be introduced, including PubMed Clinical Queries, Cochrane Database of Systematic Review, AHRQ (Agency for Health Care Quality and REsearch), the CDC, Practice Guidelines, PHParners, and other electronic resources. The course will provide an overview of levels of evidence, research design, search techniques for finding the best evidence, and ways to keep current. Upon completing of the course, attendees will be able to:
Describe basic Evidence Based Public Health Nusrsing concepts
Demonstrate the ability to search the primary and secondary literature for best evidence
Define study designs for public health
Distinguish between a well-designed and poorly designed population-based study.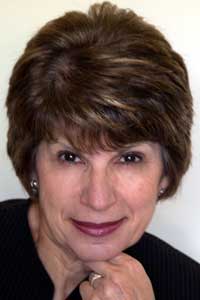 Jo Dorsch is Professor and Health Sciences Librarian at the University of Illinois at Chicago (UIC), Library of the Health Sciences-Peoria. Her interests include, medical informatics, evidence-based practice, and outreach to health professionals and consumers. She co-developed and taught an EBM course for the Masters in Health Professions Education program at UIC and maintains an EBM web site at www.uic.edu/depts/lib/lhsp/resources/ebm.shtml. She co-developed and teaches a two-week online elective in Medical Informatics. She has been the recipient of several National Network/Libraries of Medicine grants including Disseminating the Evidence in Public Health Nursing (http://ebphn.lib.uic.edu) and community health partnership projects. She currently serves as an associate editor for the Journal of the Medical Library Association.
Grant Writing
Thursday, October 29, Afternoon Session (4 contact hours)
Learn basic tips and techniques for writing and organizing a funding proposal. This workshop will focus on the components of successful proposals and highlight sources of funding. Participants will have the opportunity to compose sample objectives, methodologies, and evaluation strategies.
Jacqueline Leskovec is the Outreach and Evaluation Coordinator for the National Network of Libraries of Medicine Greater Midwest Region (NN/LM GMR) at the Library of the Health Sciences at the University of Illinois at Chicago. She has been with the NN/LM Greater Midwest Region since 2005 and is currently state contact librarian for Illinois and Iowa. Among her professional responsibilities are outreach to specific populations, including underserved and underrepresented groups; web development; LISTSERV management; and editor of The Cornflower, the GMR's blog. Jacqueline brings experience in the academic, corporate and hospital library realms. She was Assistant Librarian at the University of South Florida Area Health Education Center (AHEC) Program in Tampa, Florida. Prior to that, Jacqueline was library manager with the Advocate Health Sciences Library Network in Chicago, Illinois. Jacqueline has over 15 years practice as a registered nurse, including work in quality improvement in addition to her hospital clinical experiences.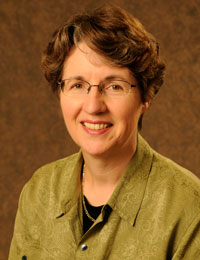 Ruth Holst, Associate Director of the NN/LM, Greater Midwest Region, was a hospital librarian for more than 30 years before joining the GMR. She is the editor of /The MLA Guide to Managing Health Care Libraries/ and is currently serving as MLA President-Elect. She is an MLA Fellow, a Janet Doe Award winner, and a former member of the National Library of Medicine's Biomedical Library Review Committee. Holst recently was an editor for the MLA White Paper "Vital Pathways for Hospital Librarians: Present and Future Roles".