Keynote Address
"Abraham Lincoln's Papers: Discoveries and Detectives"
John A. Lupton, Associate Director/Associate Editor, The Papers of Abraham Lincoln.
Lupton will speak about the Papers of Abraham Lincoln, a project of the Abraham Lincoln Presidential Library and Museum. He will show new documents that the project has uncovered and demonstrate the detailed process of authenticating Lincoln's handwriting or detecting forgeries.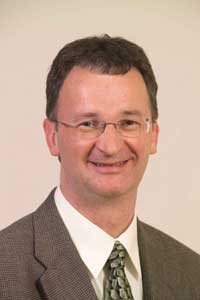 John A. Lupton is the Associate Director and Associate Editor of the Papers of Abraham Lincoln. He has been with the project since 1991, when it was known as the Lincoln Legal Papers. He received his B.A. in history from Southern Illinois University at Carbondale and his master's degree in history from the University of Illinois Springfield. He has authored chapters in books, articles, and museum exhibits; spoken numerous times on Abraham Lincoln and on antebellum law, and appeared on several documentaries on PBS, NPR, and CSPAN.